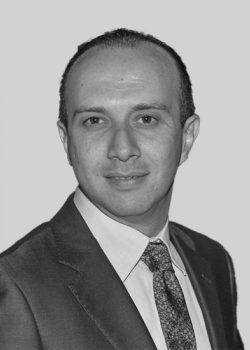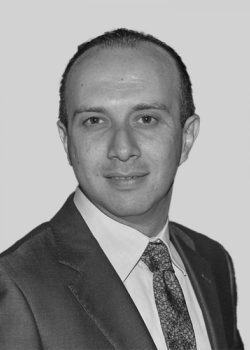 It is my great pleasure to introduce to you the Dubai Policy Review (DPR), the new thought-leadership policy publication by the Mohammed Bin Rashid School of Government (MBRSG). The Dubai Policy Review aims to contribute to the advancement of government quality and the future of public policy, through rigorous and cutting-edge, yet accessible thinking, and actionable practice-oriented knowledge. It offers authoritative insight on future trends, best practices, government challenges and contemporary policy dilemmas, from global thinkers in diverse public policy domains. The primary target audience of the journal is you; leaders operating within the government ecosystem.
Why the Dubai Policy Review? Research produced by the MBRSG over the past decade confirms that governments in the region face disruptive transformations, unprecedented in their scope and scale. The Dubai Policy Review is purposefully designed in response to these critical emerging changes.
We view the DPR as a platform, a bridge and a hub. Its philosophy builds on three pillars: 1) Informing the quality of government, 2) bridging policy practice and scholarship, and 3) accelerating transfer and dissemination of knowledge, from diverse policy domains across the policymaking ecosystem.
First, as a knowledge platform, the DPR aims to contribute to advancing the quality of government globally, regionally and locally. This is the foundational pillar of the DPR, and its raison d'être. It aims to do so by highlighting priorities, triggering debates and suggesting solutions to chronic and emerging challenges of government. Second, to bridge the gap between scholarship and policy practice, the DPR curates rigorous research and cutting-edge "Thought Leadership" articles, and packages them in creative and highly usable formats for policy makers and practitioners. Likewise, it captures practical trends in government, or what we term as "Policy in Practice", from on-the-ground international organizations, industry leaders and civic experiments, and couples them with a "Policy Outlook" in context. Third, through its practice-focused and actionable approach, it contributes to accelerating the transfer of knowledge from the conceptual stage to the response and application stages, within a regional context.
In this inaugural edition of the Dubai Policy Review, we chose the theme of Public Policy for a Digital Future to highlight a pressing policy dimension in our world today. As you read through the insightful thought-provoking contributions, you will notice that, collectively, they develop a compelling picture of the shape of governance in the future. The fast-paced transformations in the era of digital governance, big data, artificial intelligence and smart cities, are changing the nature of power (Nye), redefining leadership (Linsky and Darabya), and shuffling developmental priorities (Sachs). They are triggering a constant state of wicked challenges (Fountain), revolutionizing citizen-government interactions (Madelin) and disrupting prevailing thinking about public innovation (Bourgon). Meanwhile, these changes are taking place while governments are pressed to develop context-fitting formulas to ensure the quality of government and wellbeing of society (Mahbubani), and to apply brave responses to turbulent economic cycles (Saidi). Yet, these same transformations are accelerating digital government's contribution to sustainable development (UNDESA), creating opportunities for open government in the region (UNESCWA), triggering prospects of a new digital economy (World Bank) and enabling widely innovative government responses (OECD). The policy recommendations presented in each of these insightful articles provide a wealth of evidence-based policy options for government leaders.
Going forward, what should you expect from the Dubai Policy Review?
For policymakers and government leaders, future edition of the DPR will continue to provide you with carefully curated thought-provoking, practical and attractive content. Furthermore, its online platform will make available interactive material to support data-driven policymaking. It will also nurture future-focused thematic policy debates among policymakers, scholars, industry experts, and influential societal voices.
For thought leaders and practitioners, we invite you to contribute to our diverse and multidisciplinary knowledge agenda. Prospective authors are invited to follow the "Authors' Guidelines" on our website in proposing their contributions (Arabic or English) in areas of social policy, economic policy, public administration, leadership, wellbeing, sustainable development, education, health, innovation policy, digital transformation, and future of government, to name a few.
Finally, this ambitious knowledge project has been in the making for several years. A large number of individuals have contributed to its development since its early stages. Among those, it is important to stress the collective contributions of the Mohammed Bin Rashid School of Government, including its Board of Trustees, its senior management, its faculty, its administrative staff, and most importantly, its talented research team that drives its policy think tank arm.
For now, this is a first step. We trust that you will find the insights presented in this inaugural edition thought-provoking and inspiring. We invite you to build on them and join us in our knowledge journey towards better public policy.
Fadi Salem
Editor-in-Chief